All Around Fitness Center: A 24/7 Gym in Valencia, PA
724-903-0112
We are excited to share a great article from Baierl Honda highlighting ALL FIT as a Top place in Butler County to Stay Fit in 2019. We appreciate the incredible support from the community over the past three years. We look forward to continuing to grow the ALL FIT Family! Please read the article below from Baierl Honda!


Who doesn't want to feel fit in 2019? Getting (or staying) in shape is a popular New Year's resolution, and we can help you get a head start on these fitness goals. If you're looking for a place to stay fit near Butler, PA, then look no further.
To help you reach your fitness goals in the new year, we've come up with a list of the best places to stay fit in 2019 near Butler, PA. Check them out below and get ready to sweat off those holiday treats!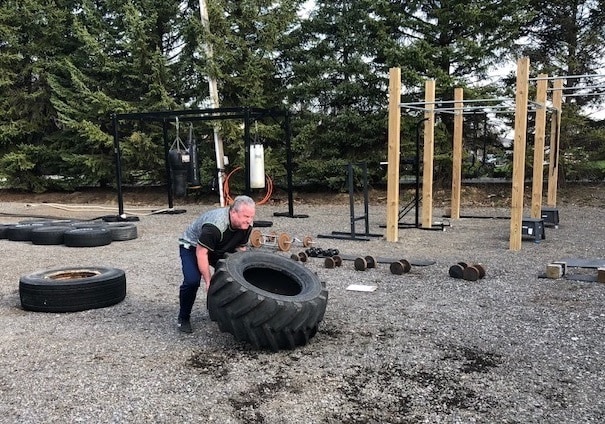 Combining fun group activities with intense one-on-one training, All Around Fitness Center is a great resource for anyone who wants to test their physical prowess. The expert trainers are enthusiastic, committed, and eager to help you get fit and feel strong.
All Fit may feel like a self-contained support system and community, but they're very conscious of the community outside, too, frequently hosting after-school programs to keep teens and kids moving (no one is too young to get fit)!
Get to know All Fit a little better through community fundraisers, such as their holiday lifting event (A.K.A. the "Lift for Lighthouse" Bench Press Bash). No matter the time of year, they're sure to be helping neighboring businesses and residents alike.
Whether you want to challenge yourself on the monkey bars, feel the burn with battle ropes, or perfect your agility with an obstacle course, this fitness center is the place to be.
ALL FIT VIDEO HIGHLIGHT OUR FACILITY:
All Around Fitness Center ("All Fit") is an independently owned facility. Please call at 724-903-0112 to schedule a tour or an equipment orientation.
Our Mission:

All Around Fitness Center ("All Fit") is a professionally run 24/7 fitness facility passionately dedicated to providing premier resources for all health, wellness, and athletic performance needs and goals. We are equally committed to becoming a valuable member of the local community, as well as creating a wellness community amongst our members. Our facility on Route 8 is over 6,000 sq. feet of premier fitness equipment located in six separate training zones.
Our unique OUTDOOR ZONE is up and running - see what makes us different!
MATRIX CIRCUIT ZONE ONE is a brand-new, state-of-the-art, fully customized Matrix strength circuit. This includes upper and lower body machines, a complete functional trainer, and rubber coated dumbbells to include in your circuit. This zone will also showcase ready-made All Fit 30-minute and 60-minute circuit workouts.
HEAVY METAL ZONE 2 is a fully customized ultimate strength training zone of free-weight, Hammer Strength plate-loaded, and body-weight equipment, as well as kettle bells, medicine balls, and 10 to 100 pound rubber coated dumbbells. Whatever type of routine you want to perform, this zone has it! This "Heavy Metal" zone also features the posted daily "Main Event" workout if you are up for the day's challenge!
CARDIO Zone Three contains multiple diverse pieces of brand new, premier cardio equipment by Matrix. This zone includes traditional treadmills and eliptical trainers, as well as two ClimbMill machines, bikes, and a rower. Whether cardio is the focus of your exercise routine or not, cardio training is an integral part of an overall healthy lifestyle, so Zone Three is a must visit at least twice a week!

AEROBIC STUDIO Zone Four is All Fit's premier 500 sq. foot fitness studio. This is where the majority of our group fitness classes are held, but may also be used for individual stretching, body-weight exercises, or light strength training.
ALL FIT Cycling ZONE 5 . This zone is home to All Fit's Indoor Cycling and Cycling Interval classes, as well as many other All Fit general and age-specific programming. Increase your overall fitness and performance through a supervised program using agility ladders, resistance bands, medicine balls, kettle bells...and anything else we can use to make you stronger, faster, and healthier!